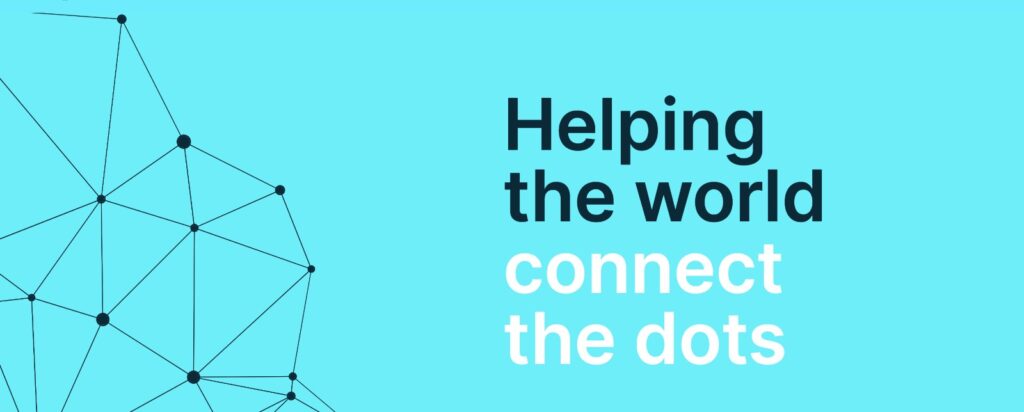 The Longtail team has been busy over the last few months polishing up the new look for our organization. We worked with brand development agency, Maison to create a new visual identity for Longtail based on our vision of helping the world connect the dots. Longtail is building intelligent platforms that will be the power behind end-to-end travel, connecting people with their destinations by unlocking the data behind every possible journey.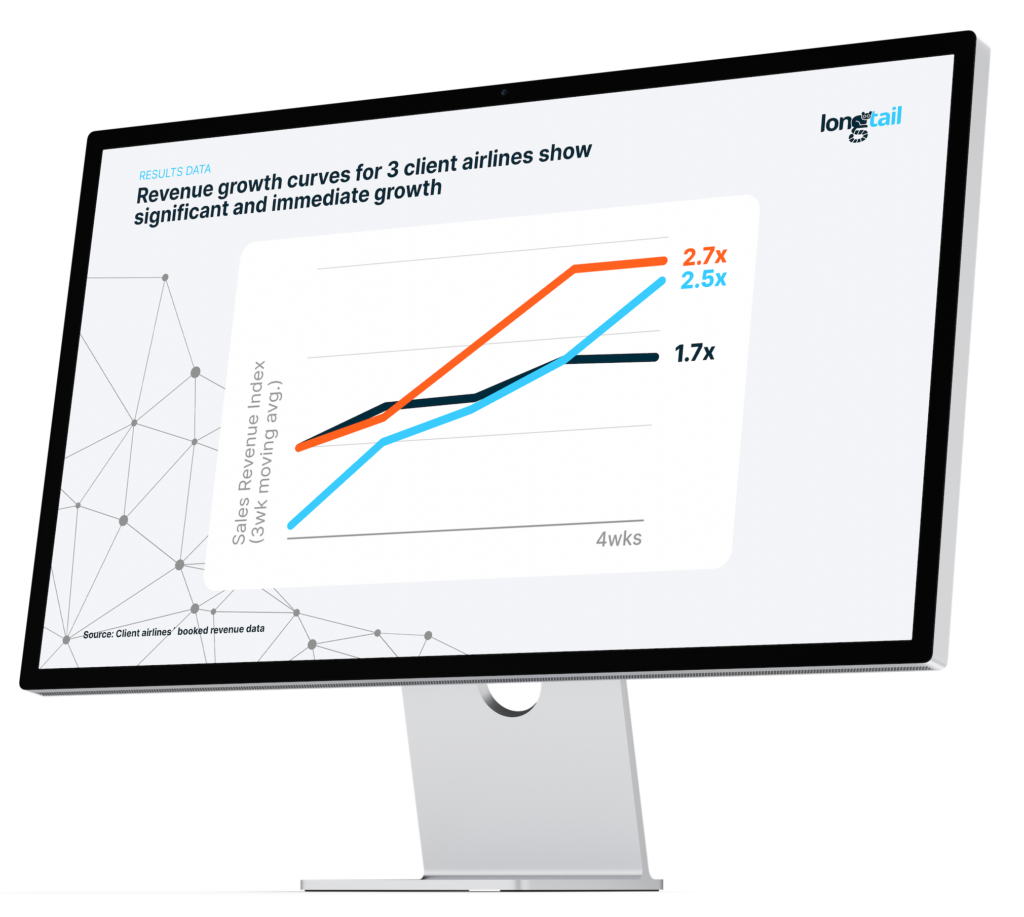 Strong results with early clients
Q1 of 2023 sees the deployment of Longtail with 6 major airlines and the results so far are impressive. All of the active airlines saw a similar J-curve of growth on trial O&Ds with the majority of revenue flows being completely new to the airline.
Better still, these airlines needed no financial investment to set up Longtail, nor was a single man-day of IT resource diverted from the existing commitments. That's the Longtail promise – easy to implement, fast to produce results.
Can we finally fix the long tail?
The long tail curve appears in most businesses, airlines included. Network airlines make most of their revenue on major trunk routes, yet struggle to make the most of a myriad of small, yet complex 'unloved' routings. Today's intelligent computing power can solve that problem – read more in our blog post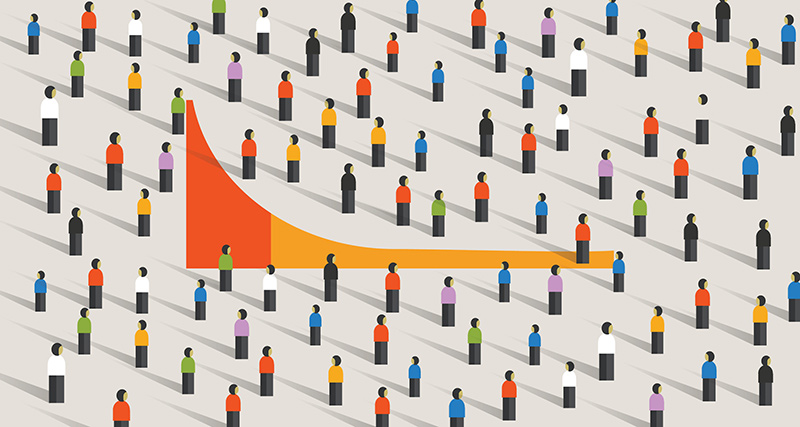 The Longtail advantage We would love to hear from you
It may be a while since we last engaged with you and if that's the case then let's reconnect. The airline world is constantly changing and it would be great to hear about the network and pricing challenges that you're facing. You can simply reply to this email or contact us at hello@longtail.ai. At the same time we know that not everybody wants to receive a newsletter and if that sounds like you then we won't be offended if you unsubscribe using the link below.
Until next time, our very best wishes for a successful 2023.
Team Longtail