Growing an airline's network fires the imagination of travelers – it's the heart of its product. Afterall, before consumers get anywhere near considering the comfort of a seat or the quality of a lounge, they are predominantly interested in getting from A to B. How long will that take? Can you get me there on the day I need to arrive? Where do I need to stop along the way? The range of these journeys is also growing as people (and their families) become increasingly dispersed around the world. Furthermore, as the Wall Street Journal wrote recently, remote working is driving companies to relocate jobs internationally.
There are real economic benefits to creating wide networks. A recent article by McKinsey & Company ('The six secrets of airline profitability') cited that successful airlines are able to provide passengers with a unique itinerary that others don't. They're able to identify, create, and monetize niches in their flight network.
Network Planning is harder than it looks
Meeting these needs drives airlines to create wide networks with depth on the biggest flows. Of course they can't do this without a web of partner airline agreements that add enough dots to the map to create a significant network carrier. The architects of this footprint are the Network Planners and their colleagues Alliances & Partnerships. They're engaged in continual struggle to optimize fleets, crews, and partner connections against a background of flying rights, landing slots and airport constraints. Connecting the dots on their map is often a real headache – unless there's an easier way.
And here's where the traditional organizational boundaries often fail an airline. Network Planners are charged with getting dots onto the map – an activity that might only be revisited every few months. Go-to-market is handed to the commercial teams of Revenue Management, Sales and Digital. However their lenses are typically different. For example a Revenue Management analyst may focus on optimizing the revenue on a given flight number. Their inadvertent actions (or lack of actions) can cause parts of the airline network to become invisible to travelers. That thwarts the original intent of the Network Planners.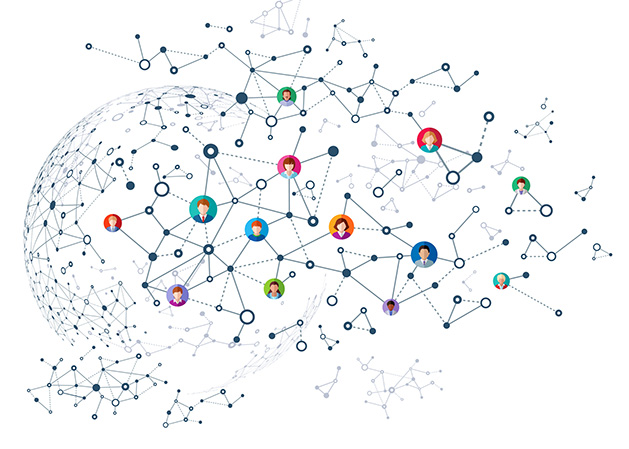 Four steps to maximizing an airline's network footprint
Get the most dots on the map.
Seemingly an obvious task, but this includes appending partner routes to access cities and regions beyond the feasible reach of the airline's own flying. Indeed adding partner 'branches' to trunk routes increases the load factors on those core routes. This make them more sustainable and viable for frequency increases. A recent Longtail survey of the top 10 global airlines revealed that only 30% of the possible Origin & Destination (O&D) journeys are actually for sale!


Make every routing available.
Surprisingly this step is often overlooked. Afterall, it's not only the dots themselves that are important to travelers, it's also the connections between those cities that matter. This is where network planning and pricing become intertwined. If fares are not created correctly for a route then it simply does not appear when travelers search using engines like Skyscanner and Kayak. Our experience in churning huge volumes of schedule and price data shows that addressing the routing challenge can improve consumer choice by at least a multiple of 3.


Price relative product strength.
Complex journeys rely on search. Customers don't necessarily assume that a given carrier / partner combination will serve the journey that they are looking for. We all know that search results are driven by ranking, usually the total elapsed time for a journey. Smart airlines ensure that their pricing follows this order. There's no point asking for the highest price if there are 3 or 4 competing routes with faster times. Equally, airlines frequently underprice themselves when they have a high product strength. Solving this has given some airlines yield improvements of over 5% in these situations.


Stay on top of the changes.
Commercial teams are used to dealing with highly dynamic markets and the millions of daily price changes that go with that. However, they sometimes forget that there are also 150k schedule changes filed every day. Of course that means that relative product strength is also dynamic and needs to be checked frequently, with consequent price changes required. Unfortunately for many airlines, this is just too big a task to become part of the daily process. Either they hire an army of pricing analysts or they have to develop sophisticated automations.


Airlines that excel at these four steps get to grow their network footprint without adding the significant costs of additional flying. That translates to a revenue lift of up to 10% (almost all of that drops to the bottom line). Yet this goal proves elusive because of differing team objectives and the sheer scale of the analytical task. At Longtail we're proud to be helping several of the world's best known airlines deliver on this seemingly impossible challenge.